19 WORKSHOP – NON-STOP EFFORT FOR PRODUCTION
Through 20 years of establishment and development, curently, Stone Hoa An is proud of being the best construction stone exporter in Vietnam. Behind the success of the Company, it is the huge silent contributions of each members who are  workers and machines fixers at 19 Workshop.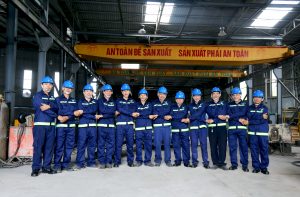 19 workshop of Hoa An 1 Stone Company has many functions such as designing and repairing mechanical or electricity system; supplying materials and equipments at quarries, in order to ensure a stable production; constantly create the best quality products for markets.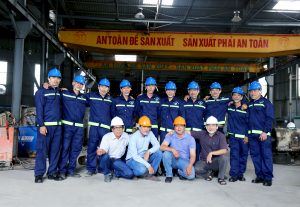 Urgent, exciting are the working atmosphere at the 19 Workshop. Our workers work hard and enthusiastically. Their hands are skillful and quick. Everyone has their own stage, and everyone works hard themself, strives to fulfill their work well. Machine working, beating, cutting, soldering and others sound busy. And it is also an exciting beating in the continuous and endless operation of Hoa An 1 Stone Company.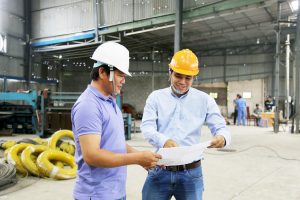 Our production will always be stable and grows thank to their hands. We will always be a united team to reach for being the Innovation Heroes and to bring Hoa An 1 Stone to achieve our goals and visions.