On the morning of July 30, the Ministry of Transport, Deo Ca Group and an investor consortium signed a BOT contract for the Cam Lam – Vinh Hao expressway project under the North-South expressway project in the East phase. 2017 – 2020.
P/s: News DHA1
This is the last project in 3 component projects invested in the form of PPP, a BOT contract under the East North-South Expressway project in the period 2017-2020 was signed to enter the stage of arrangement. credit, construction implementation.
Previously, through domestic bidding, in January 2021, the Minister of Transport approved the results of selecting a joint venture investor Deo Ca Group Joint Stock Company – Deo Ca Construction Joint Stock Company – Construction Investment Corporation JSC. Construction 194 won the bid for Cam Lam – Vinh Hao expressway project.
According to the feasibility study report, the Cam Lam – Vinh Hao expressway project has a total length of 78.5km, the starting point is behind the Cam Ranh intersection (the endpoint of the Nha Trang – Cam Lam expressway project) in the area of ​​​​the province. Cam Thinh Tay commune, Cam Ranh city, Khanh Hoa province; The endpoint of the project is in front of Vinh Hao intersection (which coincides with the beginning of Vinh Hao – Phan Thiet expressway project) in Vinh Hao commune, Tuy Phong district, Binh Thuan province.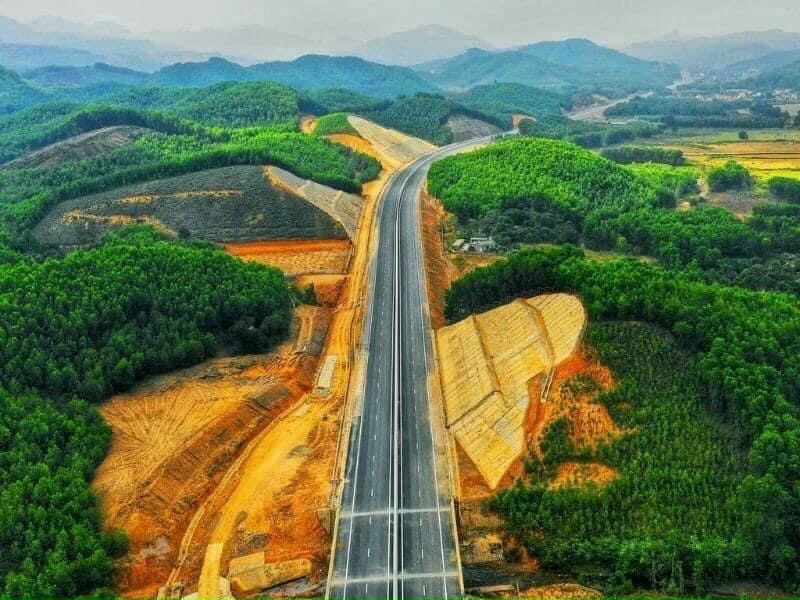 Cam Lam – Vinh Hao expressway project has a total investment capital of 8,925 billion VND, of which investor's capital is about 3,786 billion VND (equity is about 1,030 billion VND, the loan is about 2,756 billion VND); The investment capital of the State participating in the project implementation is about VND 4,199 billion; Other sources of support from the State to perform a number of tasks under the responsibility of competent state agencies is 940 billion VND.
The Cam Lam – Vinh Hao expressway section is designed according to highway standards, with a 4-lane investment divergence phase, the width of the roadbed is 17m with a design speed of 80km/h. On the route, there is a 2.2km long Nui Vung tunnel, 3 lanes, 14m wide, the 4th largest in the country after Hai Van, Deo Ca and Cu Mong tunnels.
In the completion phase, the Cam Lam – Vinh Hao expressway section will be expanded to 6 lanes, the roadbed width is 32.35m, the bridge and tunnel works are fully invested and built with the scale of 6 lanes.
The construction period of the Cam Lam – Vinh Hao expressway project phase is 30 months, the payback period for the project is 17 years and 15 days.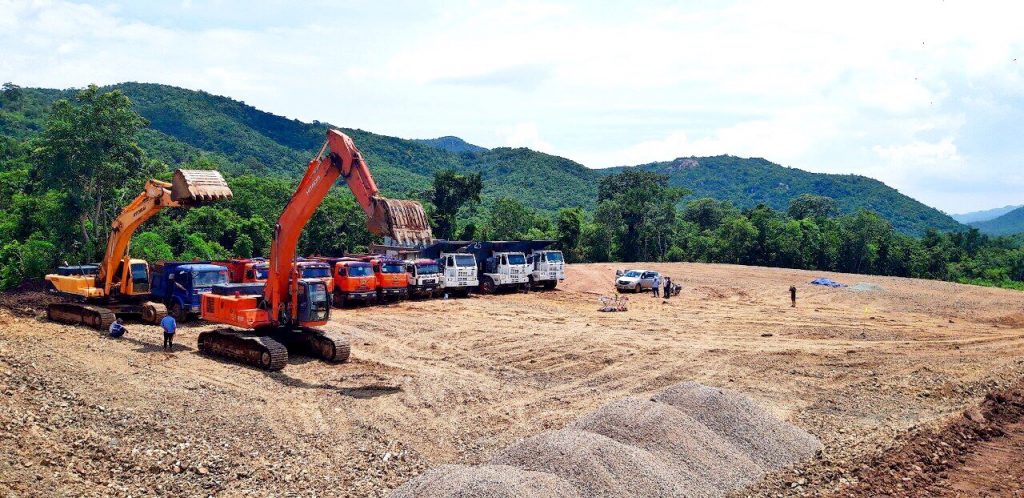 P/s: News DHA1
Hoa An 1 Stone Co., Ltd is proud to be one of the prestigious units, participating in the construction of national projects: Cam Lam – Vinh Hao highway. The project has practical significance connecting North-South, contributing to the development of the country as proposed by the Party, National Assembly, and Government.
P/s : News DHA1